Happy Hump Day y'all. ( I don't know why the "y'all". Just seemed to go well with "Hump Day.") Half way to the weekend - yay! I don't have anything planned yet of interest, but since we've had busy weekends the past couple, and we have busy weekends coming up, I'm ok with no plans this weekend.
Hmm, maybe I'll paint the bathroom....that sounds relaxing, right? ;)
Recapping the last couple weeks from Instagram:
Heading out to a date night dinner, showing off my recent Rocksbox arrival.
A rare brunch with one of my oldest girlfriends - no kids or hubbies, and bottomless mimosas.
Outfit photobomb by curious toddler. The world is an interesting place.
Just appreciating the little things around me - some lovely white roses outside the office.
Neutral layers at work on a hot day.
Cut out of work early to hit up the beach with my best boys. Love them.
More neutrals - with one of my favorite F21 purchases (years ago) leopard top.
A bedtime selfie just trying out the last Rocksbox wares.
I get my money's worth out of this shirt dress. So versatile, love the print and colors.
Throwback to our family trip to Arkansas - taking a photograph while being photographed.
A casual look. Vests are one of my favorite ways to mix up a look.
Details from a lovely fairytale wedding we attended at the Four Season Beverly Hills,
Started the week off with some light, striped pants, and my late grandma's necklace.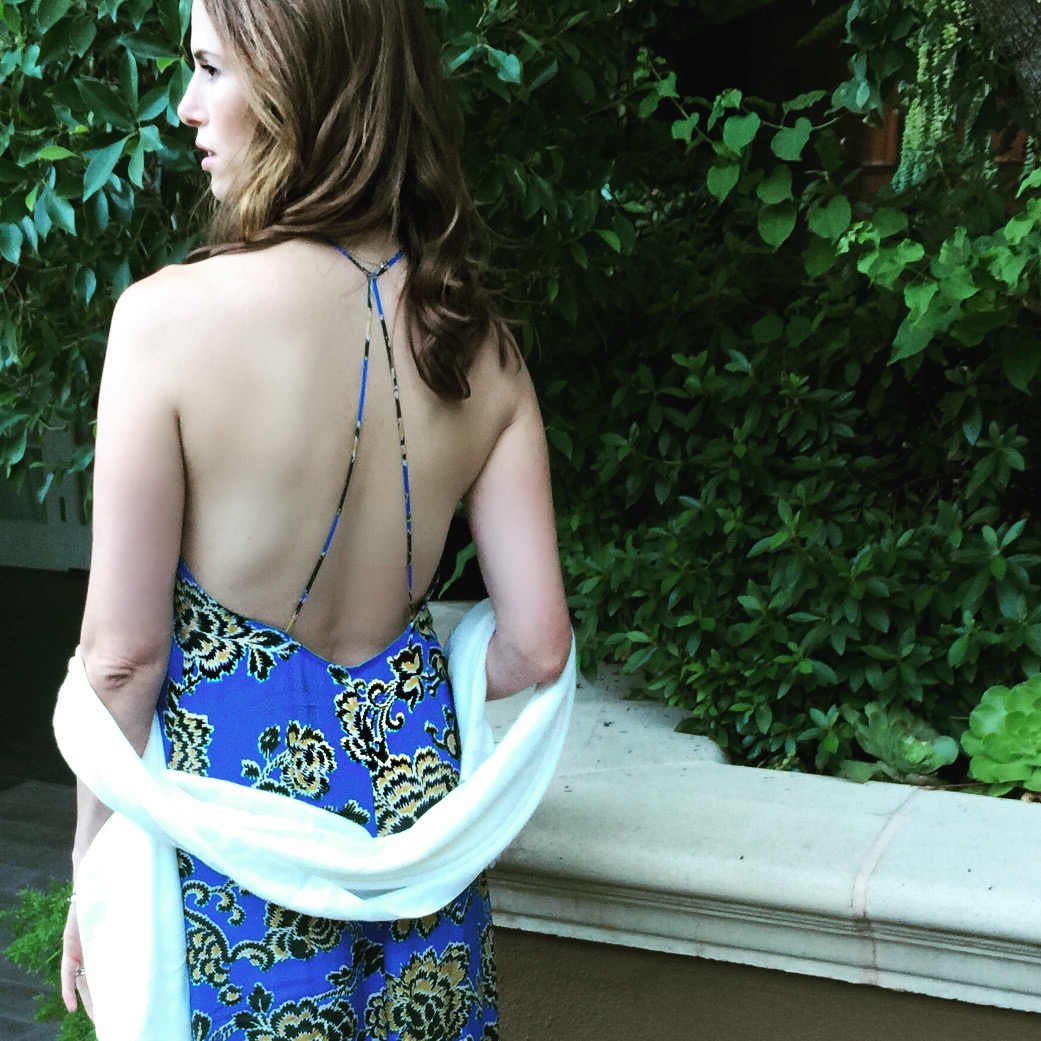 Angle shot of my dress from the fairytale wedding.
Colorful new kimono, and striped flats.